Whether you are looking for a home-theater experience or just want to give a compelling presentation, connecting your MacBook to projector can help elevate the whole setup. So, if you don't know how to connect MacBook to projector, here, in this article we will show you a step-by-step method to properly connect both devices.
Connecting MacBook to projector doesn't require a whole difficult knowledge of science or technology. But we understand how the digital equipment, a large number of cords, wires, and projectors setup can make a non-tech person go nuts within a few seconds.
Well, now you don't have to worry, just read this article till the end and you will be a pro in connecting your MacBook to the projector for sure. So, without any further ado let's get started.
How To Connect MacBook To Projector? – 3 Easy Steps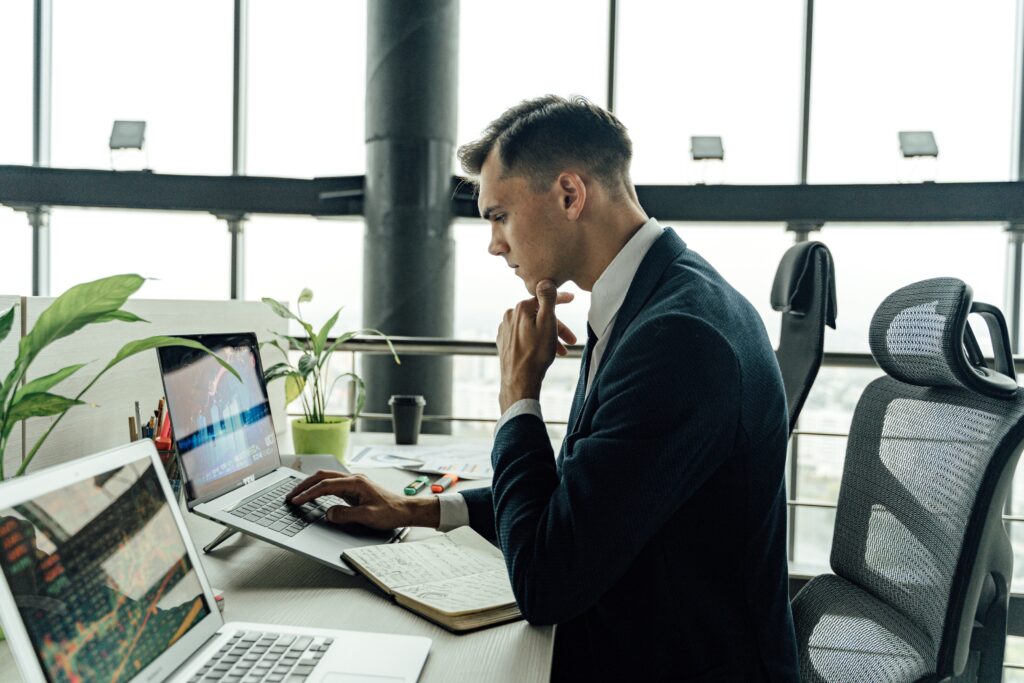 Below mentioned are the three easy steps about how to connect MacBook to projector:
Look what cord/adapter or extension you need
Connect MacBook to the projector
Choose the right settings for display
Now, let's look into each step in detail for better understanding:
Step 1: Determine What Extensions You Need
To connect your MacBook to projector, the first step is to understand the ports on your Mac. There are three different types of ports; HDMI, Mini Display Port, and USB Type-C port. Most of the time, people use Cable Converter Cords to connect their MacBook to the projector because they use HDMI or VGA connectors for connecting purposes. 
But now, the latest MacBook models come with USB Type-C thunderbolt ports for connecting purposes and you can connect your MacBook to projector using USB cables.
So, check what type of MacBook you have and choose the connector cable accordingly. If your MacBook only has a USB Type-C port and not any HDMI ports, go for a Cable Converter.
Step 2: Connect MacBook To Projector
Following are a few methods about how to connect MacBook to projector in this step 2:
Plug the power cable of your projector into the socket.
Turn on the projector by pressing the on/off button. A beep sound or a red light will indicate the activation of your projector.
Next, you have to connect the cables. In the case of a MacBook with just USB ports, attach one end of the cable converter with the MacBook and the other end with the USB Type-C port of the projector.
If you have a MacBook with an HDMI port, you can just use the HDMI cord to connect the MacBook with the projector. Just attach both ends of the HDMI cable with their respective cords on both devices.
Step 3: Adjust Settings On Your Mac For Screen Display
Here is how to connect MacBook to projector and adjust the display settings:
Turn on your MacBook, if not already.
A little Apple Icon will be available at the top left corner of your screen. Click this icon.
Move your cursor to the "System Preferences" option and click it.
Then click on the "Display" option.
A Display window will appear on your screen. On this window, select the "Detect Displays" option available at the bottom right corner of the window box.
That's it, your projector will be displaying the image of your MacBook on the projector screen.
After connecting the MacBook to the projector, you can also decide what you want to broadcast on the projector screen. This setting is useful for those who have other windows/tabs open which they don't want to share with the audience. To activate this, follow the below-mentioned guidelines:
Click on the Apple Icon at the top left corner of your screen.
Click on System Preferences.
Click on the Display icon.
When the Display Window appears on your screen, click on the "Arrangement" option available as a second option on the Menu Bar.
A "Mirror Display" option will be there at the bottom of the new window. Uncheck it if you want to use the projected screen as a second desktop.
Few Tips for Image Optimization & Better Image Display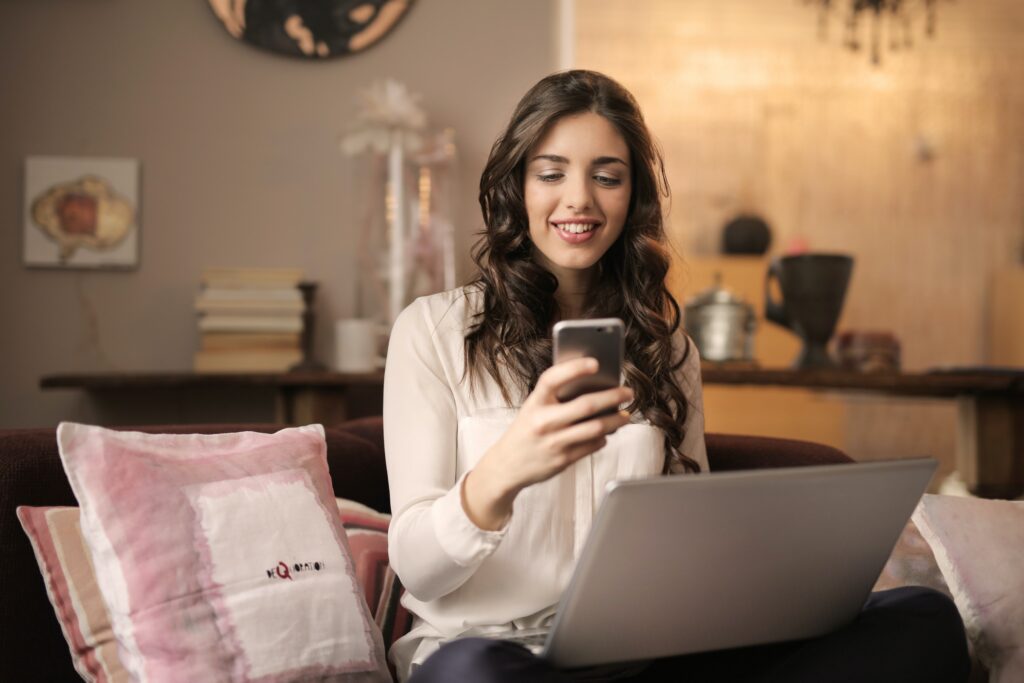 So, it is how to connect MacBook to projector. Now, let's get to know some settings to make the projected image as best as you can. As we mentioned earlier, when you click the display option, a display window will appear. This window will have the name of your device on top. There will be four separate settings available on the screen.
Let's look at what these settings can do for us:
Optimize For
The first option is "Optimize For" which can be used to change the resolution of the projected image as well as of your MacBook. So, you can display better-resolution images using projectors.
Rotation
The second option is "Rotation". By using this option, you can change the angle of your MacBook screen or projected image to 90-degree increments easily. You can control all this without rotating the projector physically.
Refresh Rate
The third option of "Refresh Rate" allows you to adjust the refresh rate if you see any lags on the projection. The higher the refresh rate, the smoother the image quality. However, it depends on what type of projector you are using.
UnderScan
Last but not least, the fourth option is "Underscan". It will allow you to adjust the display size of the projected image. There is a slider available in front of the option of "underscan".
You just have to drag it to the right (to make the display of the projected image smaller) and left to enlarge it. Play with this option to set the image size according to your requirements.
Frequently Asked Questions
Q: How to connect MacBook to projector using HDMI?
You can connect your MacBook to your projector using the HDMI cable. For this, you just have to buy a projector that has HDMI ports. Note that every projector doesn't have this feature. Thus, if you have a projector with HDMI ports, you can connect it with the projector using the HDMI cable.
Q: Why is my MacBook not connecting with the projector?
If you know how to connect MacBook to projector, the process would be easy for you. However, there might be some situations when your MacBook might not connect to the projector. If it happens, just check the connections between your MacBook and the projector. Hopefully, it will work for you.
Q: What projectors are good for connecting with MacBook?
To connect MacBook to projector, you have to buy projectors that are compatible with multiple connectivity. MacBooks have USB Type-C ports. For this reason, you have to buy projectors that have USB Type-C ports. Also, you can buy projectors with HDMI connectivity to connect them easily with your MacBook.
Bottom Line
Well, that should do the trick. That is all you need to know about how to connect MacBook to projector. To connect the projector with your MacBook, all you need is a right connecting cable and a simple understanding of ports i.e which port should be connected with which cable.
That's all, just connect the cables, adjust the settings, and you are all set to give the presentation or enjoy a movie on your assembled projected screen.
Thanks for making it this far till the end. Understand the whole article to know how to connect MacBook to projector.
That's all we got for you today. We'll meet you with a new topic soon. Till Then, We Are Rank Projectors. Have a good day!
You can also check: