Not everyone owns the place they are living in and has the freedom to drill holes and build shelves anywhere they want to set their projector to enjoy a home theater experience. What about those living in rental apartments where you are not allowed to make any property changes? Here, you have to know how to mount a projector without drilling.
If you are also one of those people living in rental apartments with limitations on drilling and property change and are looking for ways to mount a projector without drilling, you are at the right place.
We will tell you exactly how to mount a projector without drilling holes in your walls easily and on a much lower budget than what drilling might cost you. So, let's have a rundown of 3 projector mount ideas about how to mount a projector without drilling.
3 Ideas – How To Mount a Projector Without Drilling?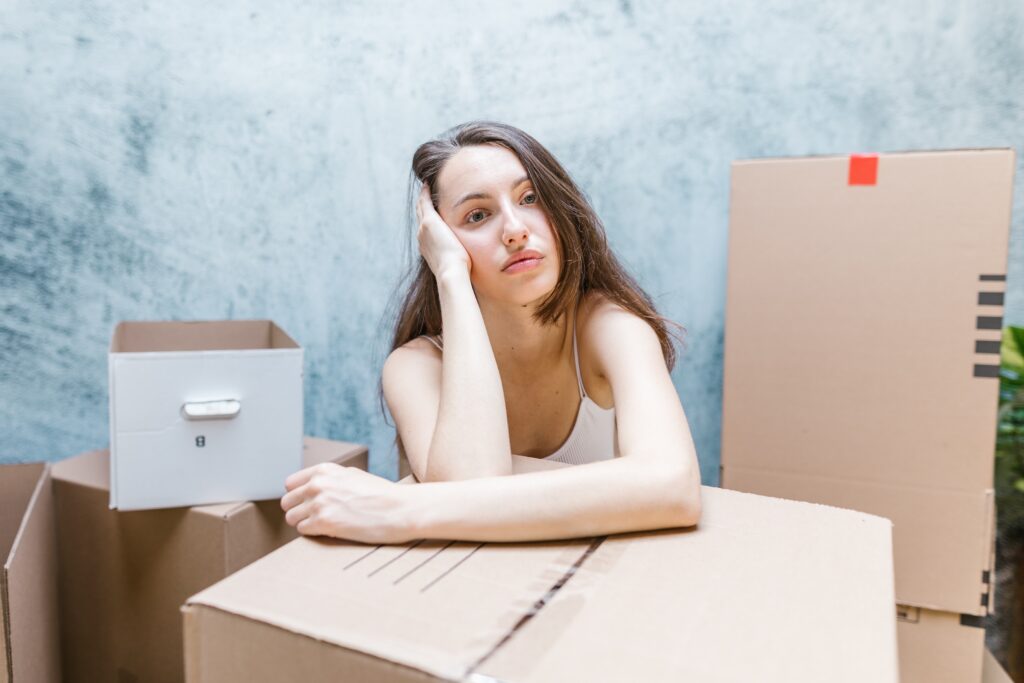 1. Use A Shelf To Mount A Projector
A shelf can be your best friend to help you mount a projector without drilling. You might already have a bookshelf in your house that you can use as a makeshift shelf to mount a projector.
Make sure that the shelf you are going to use has different partitions so that you can change the projector height and angle according to your needs. That's why we recommended bookshelves here.
These have lots of partitions that can allow multiple options to adjust the height of mounting a projector. And you can even use books to support your desired height.
Aside from the bookshelf, you can invest in a brand new IKEA projector shelf designed specifically to mount a projector without drilling holes. You can stand the shelf anywhere you want against the wall and mount your projector on it.
These are unit shelves and have adjustable partitions too. So, you don't have to worry about height and angle here either. You are free to adjust the partition according to your own choice.
Another thing to consider when buying a shelf for projector mounting is that it should have a lot of cable management space. Having a spacious shelf will help you to sort out the mess of all projector cables which otherwise will be lying on your floor.
IKEA Projector Shelf also includes an IKEA UPPLEVA Cable Cover, which can accommodate wires up to 3 meters long. You can also find other cable covers on the market to do the job.
Still, looking for a way to mount a projector without drilling? Well, check out our other ways too.
2. Use A and L-shaped Stands for Projector Mounting 
This is a budget-friendly way to mount a projector without drilling. A-shaped and L-shaped stands are also best for people living in rental apartments with less space where a shelf cannot be adjusted properly.
These L-shaped and A-shaped stands should come with a hook to mount your projector. If you have a small-sized projector, you can use your camera tripod stand with a hook to mount a projector. But it is not recommended for large-size projectors.
The L-shaped stands with hook attachments are preferable as compared to A-shaped stands as they have more area to cover not just the projector but also all the wire mess that goes with it. You can use your side table for this purpose as well.
But you might have height problems with your side table. So, it is advised to get one with the exact height you want your projector to sit across the projector screen for perfect film striking.
If you have some extra PVC wood lying around in your garage, now it can come in handy. You can construct your own PVC wood L-shaped table with a little drawer to cover all the cable mess.
3. Drywall Anchors and DIY Plywood 
Still, looking for a solution to how to mount a projector without drilling? We know this one will be exactly what you are looking for, though we do not highly recommend it.
Drywall Anchors will work only if the surface/wall is dry, so make sure the wall where you are going to mount a projector on dry anchors is dry and not in proximity to water or any liquid stuff.
For this, you will need two dry anchors and a plywood section on which you will place your projector. You will need to cut a plywood section in a "do-it-yourself" fashion so that it can be tied to the dry anchors via strings, rope, or cloth.
After this, place your projector on the plywood piece and see if the strings or cloth are strong enough to bear the weight of your projector. Wait for some time and when it seems to work, congratulate yourself because you have devised the best projector mounting idea without spending a big budget on buying a shelf.
Bottom Line
There you have it, 3 ideas about how to mount a projector without drilling. Mounting a projector by drilling is perhaps the best and most used method. However, there are some situations when you have to mount a projector without drilling. Thus, you can try any of the 3 methods that we showed today.
That's all we got for you today. We'll meet you with a new topic soon. Till Then, We Are Rank Projectors. Have a good day!
Thanks for reading!
You Can Also Check: