The use of projectors in colleges and universities is increasing for various types of presentations. Most of you might have heard about using a projector with a laptop or computer, but did you know how to connect iPhone to projector? Yes, you can connect these two gadgets in more than one ways to perform different tasks.
In this article, we will cover all the aspects of connecting projectors to the iPhone. So, stay connected and read till the end to know the whole process of connecting iPhone to projector. With this guide, you will no longer have to stick to the old method of connecting Apple TV to projector for watching live streaming on big screens.
How To Connect iPhone To Projector Using Cable?
Starting with the easiest way to connect an iPhone to a projector is by using an adapter cable. Most projectors contain a video cable for making cable connections to phones, tablets, and laptops. But the iPhone does not have a video cable port. It is why you will have to use an adapter to make this connection successful.
The preferred adapters for connecting projector to iPhone are:
Lightning Digital AV Adapter
The lightning Digital AV Adapter works best to connect iPhone and projectors. No doubt projectors have a lightning port to connect iPhone to projector, but iPhone doesn't have a standard video port for HDMI, VGA connections. So we need an adapter to connect iPhone and lightning to the HDMI converter to initiate the process.
The following are the steps you need to perform:
Step 1: Insert the adapter's connected into the lightning connector port of your IOS device.
Step 2: Now, connect one the HDMI cable similarly in the respective port (HDMI port) of your IOS device.
Step 3: Insert the second end of the cable in the HDMI port of your projector.
Step 4: Turn on both devices.
It is the most recommended method for connecting an iPhone to projector. In this way, you can watch live streaming without connecting streaming devices like Apple TV to your projector.
If, for some reason, you can't use this method, you can go for the VGA connection Let's check that process in detail.
VGA Adapter
Using a VGA adapter will work only if your projector has VGA port. This connection mostly works with old projectors with VGA connection.
Here are a few steps to connect your iPhone to a projector using a VGA cable:
Step 1: Pick an appropriate VGA adapter for your iPhone model.
Step 2: Connect the VGA cable to one end of the VGA adapter.
Step 3: Finally, connect the adapter to your iPhone.
You need these three steps to connect your iPhone to a projector and mirror the iPhone screen.
Also check: 11 Best Projectors for Home – Ultimate Guide 2022 (April)
How To Connect Your iPhone To Projector Wirelessly?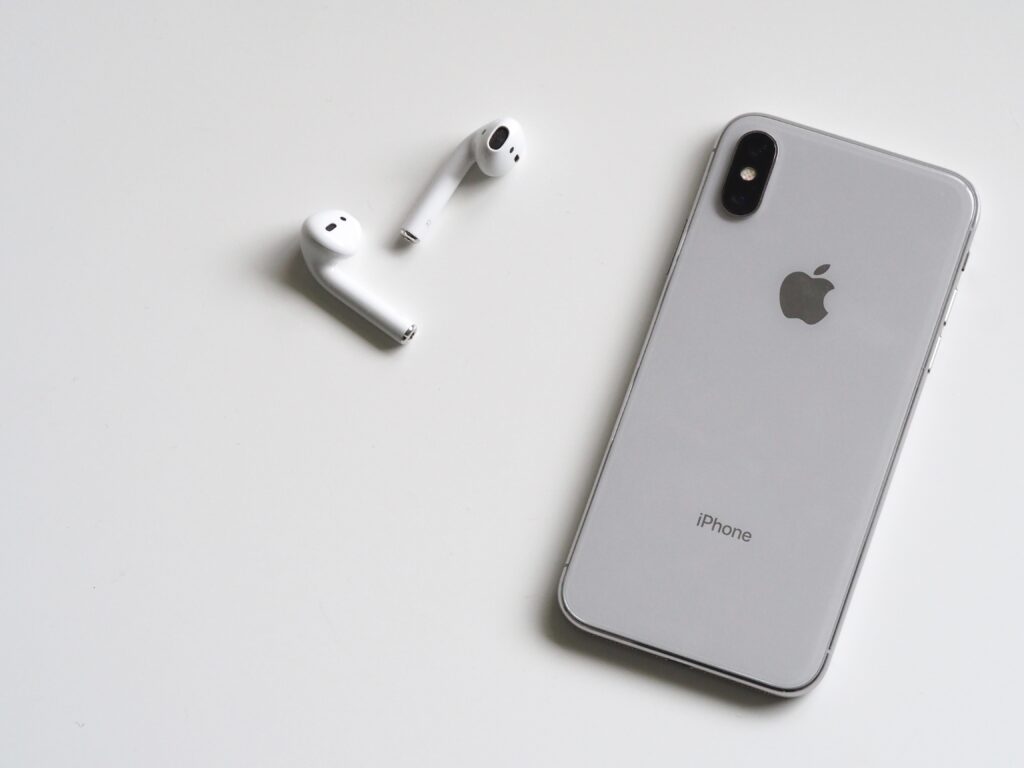 The wireless connection is always preferred in this modern technology era as it reduces effort and the cable mess. However, all projectors do not require adapter cables for connecting to iPhones. You can still make a connection between two gadgets using whatnot or Bluetooth. It is way easier than using an Apple TV.
However, it is also a fact that you will depend on the model of projectors to connect iPhone to projector wirelessly. Newer projectors come with wireless connectivity but, in some cases, you may need to involve a transceiver for your IOS device and a receiver for the projector to make the linkage and project iPhone's screen on big screen.
The thing you can do to check compatibility your projector has the capability of wireless connection is to read the instructions on your projector. If you can't do this, you can simply search over the internet whether your projector allows to connect wirelessly or not especially if your device has an older IOS version.
Some projector brands don't offer wireless connections in their projectors. If your projector does not support wireless connection, you can use a wireless transceiver which even allows old projectors display video on big screens. Once connected, you have to press the screen mirroring button and enjoy wireless streaming like Apple TV.
If you are struggling here, make sure to check our 3 Best Methods – How To Connect iPhone To Projector Wirelessly? Here, we have discussed three different methods to help you connect your iPhone to a projector wirelessly.
Tip: While connecting devices like IOS , Apple TV, and Smart TVs to projector, make sure that they are connected to the same Wi-Fi network. It includes in best practices and makes the connections easier so you can display your iPhone screen through projector with ease.
How To Connect Mini Projector To iPhone With A Wired Connection?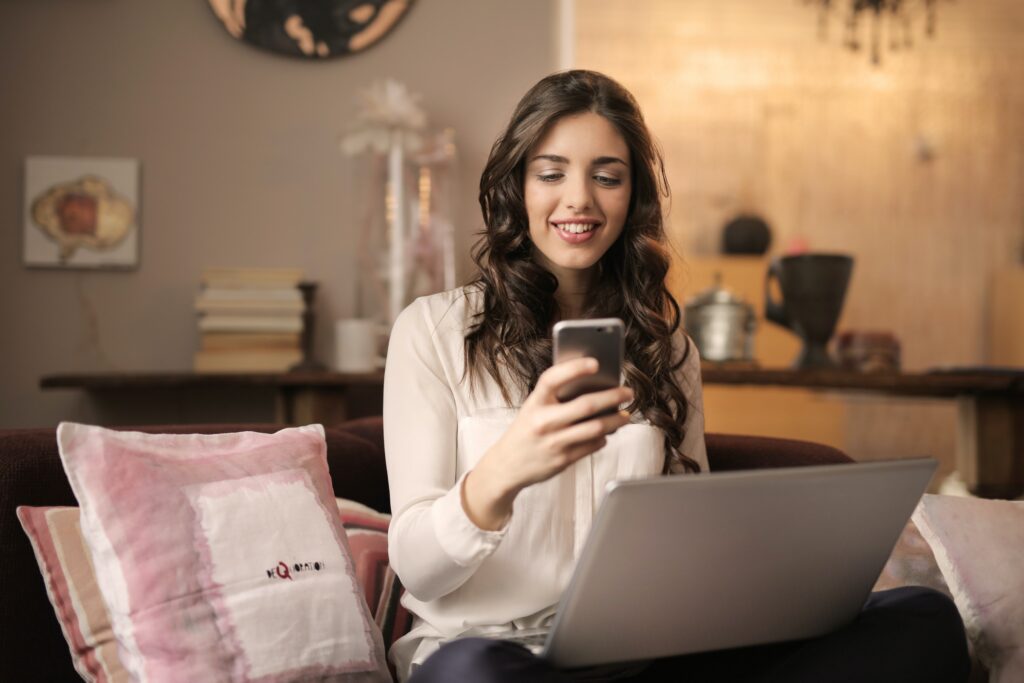 The process of connecting projector to iPhone is the same because iPhones don't have a standard video port. Thus, you will have to involve an adapter to complete the connection. In the case of mini projector adapters vary a little. So, let's check them out!
The lightning digital AV adapter enables you to connect the mini projector to any IOS device having the HDMI input and you are ready to watch high-definition videos.
The lighting VGA adapter is another option you can use to make connections. This adapter gives an output of a standard definition video. But make sure to make tight connections with the lightning port and the connector port.
Also, remember that before buying the adapter, read the instructions of the mini projector whether it supports VGA adapters or not. It is because most of the projectors do not involve a VGA connection due to HDMI. So, you will have to buy the digital AV adapter in most cases to get the devices connected.
On the other hand, if you want to connect your iPhone to mini projectors wirelessly, you have many options. For example, you can connect it through Bluetooth, Wi-Fi and other features. The only condition is that the projector you buy should be compatible with these wireless connections.
Troubleshooting To Connect iPhone
To make the connection serve properly, troubleshooting is critical. There are two scenarios that can happen while connecting the projector to your Apple iPhone.
What if video appears and audio is not listenable?
In this case, you need to make sure you are using the AV adapter because it involves both the HDMI cable and HDMI port. It allows both the video and audio signal to travel in a single wire. However, if you are using a VGA adapter, you will need an external audio source, either a speaker or a Bluetooth speaker to hear the audio. If your projector has a built-in speaker, then VGA is also preferred.
What if you hear the audio and video doesn't appear?
When this happens, you need to check the connections whether all the cables are connected properly. If you are using an application, you also have to check whether the app is compatible with your gadgets or not. If the video problems continue, keep changing the cables and in case of application contact the developer to check the compatibility.
Frequently Asked Questions
Q: Can I connect my phone to projector using USB?
In the latest smartphones, you get a USB Type-C charger. For this reason, the process of how to connect projector to iPhone using USB is pretty easy. Thus, you just have to buy an HDMI cable adapter to make the connections. The process is pretty straightforward, but it will only work if your smartphone has a USB Type-C charger.
Q: Why isn't my phone connected to the projector?
If your phone is not connected to the projector, there might be more than one issue. First, you have to make sure that your phone supports connecting with the projector. If that's all good, you have to check the connection between your phone and your projector. Also, make sure if your projector is compatible to work with a phone or not.
Q: How to connect projector to iPhone without HDMI?
If you want to connect projector to iPhone without an HDMI cable, there is only one solution, wireless connectivity. Yes, modern projectors offer wireless connectivity such as Bluetooth and Wi-Fi Direct. It makes it easy to connect projector to iPhone without HDMI. If you have a latest Epson projector, you will find this process a lot easier.
Bottom Line
There you have it, an in-depth guide on how to connect iPhone to projector. There is more than one option that you can use to connect your projector to the iPhone. You have both wired and wireless connectivity options that make it easy to connect your projector to iPhone. Now, it is up to you to select the most suitable method.
Today, we shared many methods to help you understand all the methods. However, if you still have any questions, feel free to ask in the comments section below.
That's all we got for you today. We'll meet you with a new topic soon. Till Then, We Are Rank Projectors. Have a good day!
Thanks for reading!
You Can Also Check: