Do you want to learn methods for mounting a projector to a drop ceiling? If yes, then this blog is for you.
Home theater systems have made it easier for people to have their mini-cinema in their homes. But what if your room has a drop ceiling? You don't have to be intimidated by projector installation!
In this blog post, we will walk you through several methods for mounting a projector to a drop ceiling, so you can create the perfect home theater setup. So let's dive right in!
What Is A Drop Ceiling?
Drop ceilings are suspended ceiling systems that offer great space for wiring, piping, and air circulation while creating an open look in the room. These lightweight panels are hung from metal grids that directly attach to the ceiling joists or rafters, making them ideal for tight spots such as basements where limited headroom is an issue.
Advantages Of A Drop Ceiling
There are several advantages to installing a drop ceiling in your home or office:
It provides an aesthetic element that blends in with the rest of the room's decor.
They can be easily removed if necessary for maintenance or repairs.
The metal grids are strong enough to support a projector and its mount.
They provide sound insulation, which is great for movie nights or presentations.
Simple and inexpensive to install compared to other ceiling types.
(Check out our 11 Best Ceiling Mounted Projectors For 2023)
What You Need To Get Started
The tools you will need will vary depending on the method you choose, but here are some basics that you should have:
(Check out our Top 11 Best Speakers For Projector In 2023)
6 Easy Ways To Mount A Projector To A Drop Ceiling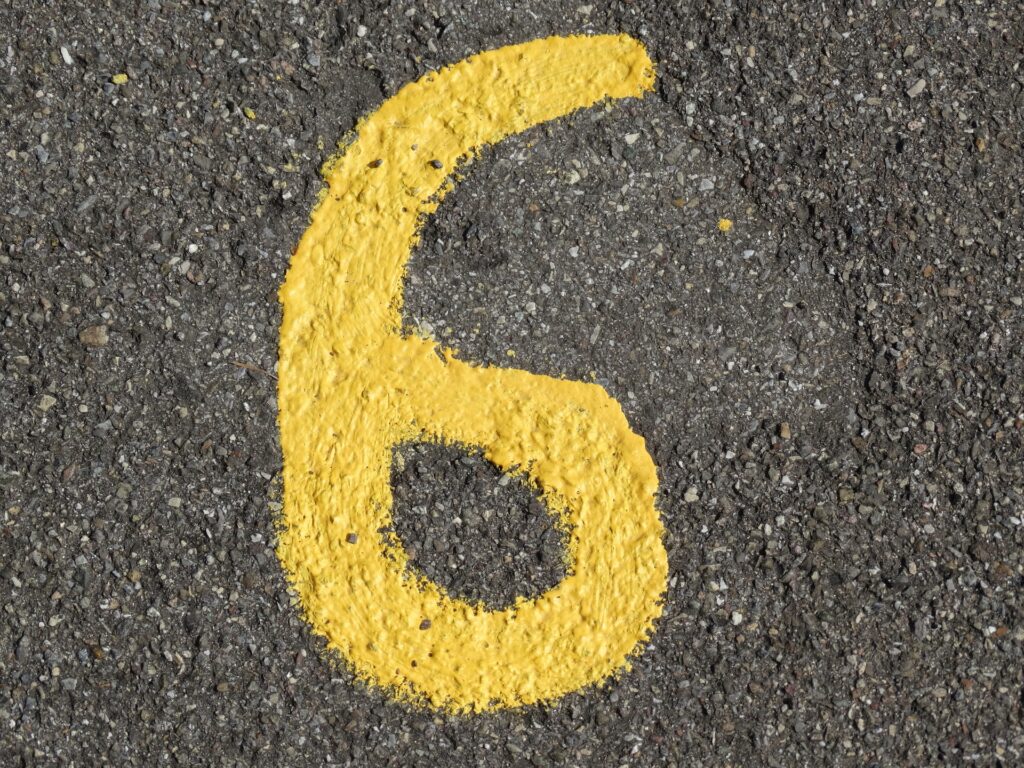 Having determined where the projector will be mounted and what tools you need, let's examine the various mounting options.
Number 1. Use an Adjustable Bracket
An adjustable projector bracket is one of the most versatile and reliable mounts for drop ceilings. This type of mounting solution consists of two separate pieces.
The first piece is an adjustable plate that can be mounted onto the ceiling with screws or lag bolts, depending on the projector's weight. The second piece is a mounting arm that attaches to the projector and slides into the adjustable plate, providing a secure and adjustable mount.
When installing this type of bracket, it is essential to make sure that you have access to the ceiling rafters for mounting the plate. If you do not have easy access to these rafters, you can also use toggle bolts or drywall anchors for the ceiling plate installation.
Once the plate is installed, you can attach the mounting arm to your projector and slide it into the adjustable plate. This will allow you to adjust the angle of your projector without having to move or reposition the bracket each time.
Adjustable brackets also provide a great deal of flexibility when positioning the projector. Depending on the size of your drop ceiling and the space between your rafters, you can adjust the bracket to ensure you get the optimal viewing angle and distance from your screen.
This is especially useful when mounting a projector in a room with multiple seating areas, as you can easily adjust the projector so that everyone can get the best view. The Mount-It projector mount is a good projector bracket option.
Number 2. Use A Ceiling-Mounted Plate
Drop ceiling mounting plates are another popular method for mounting projectors. It typically requires a few pieces of hardware and some basic DIY skills. This method is great for those who want to mount more than one projector in their space without taking up too much room or spending a lot of money.
To install a ceiling-mounted plate:
Measure where you would like the projector to be placed.
Mark the spot and then cut a hole in the ceiling.
Place a ceiling tile into the opening and ensure it is secure before attaching a projector bracket.
Next, attach your ceiling plate to the projector bracket. It will also allow you to connect your projector to the ceiling and support your mounting hardware.
Once this is done, you can attach the projector to your ceiling plate. Depending on your throw distance and the size of your projector, you may need to adjust the location of the ceiling plates to get the best angle for viewing. This can be done by loosening or tightening screws around the ceiling plates.
Ensure your projector is secure before plugging it in and turning it on. If done correctly, you should now have your projector mounted to a drop ceiling and ready for use.
Number 3. Use A Universal Drop Ceiling
If you want an easier way to mount your projector to a drop ceiling, consider using a universal drop ceiling mount. This mount type is specifically designed for mounting projectors and other audio-visual equipment to drop ceilings without screws, nails, or other traditional mounting hardware.
The universal drop ceiling mount consists of two main components. The first is an adjustable plate that attaches to the ceiling and provides a base for the projector. It is designed to fit most drop ceiling tiles, making it easy to install regardless of the size or shape of your tile. Be sure to check the weight rating of the universal mount before purchasing; this will ensure that it can support the weight of your projector.
The second component is a custom-fitted projector mount, which provides adjustable angles for optimal viewing. This mount also has solid steel construction, ensuring maximum stability and durability. It usually requires only one or two drill holes to ensure it's securely attached to the ceiling.
Once the universal drop ceiling mount is installed correctly, you can easily attach your projector. Adjust the projector's angle according to the throw distance from your screen if necessary.
(Check out our 11 Best Projector For Bedroom – Feb 2023 Edition!)
Number 4. Use A Unistrut Ceiling Mount
A Unistrut ceiling mount is another sturdy option for mounting a projector to a drop ceiling. This method involves attaching a Unistrut channel to the ceiling joists and then attaching the projector mount to the channel.
The Unistrut channel is a robust, lightweight mounting system that provides maximum stability and protection for your projector. It can easily handle the projector's weight, making it an ideal solution for most ceiling types.
When using a Unistrut ceiling mount, measure the projector's throw distance to ensure the channel is centered on the center point of the projected image. You will also want to ensure you have enough space in your ceiling for the channel and that all mounting hardware is secure.
DIY-ers can easily install a Unistrut ceiling mount with the right tools and materials. This method is perfect for those who want the security of a professional installation but do not have the budget or time to hire one.
Number 5. Use A Magnetic Mounting System
Another easy-to-install option that will not damage your ceiling tiles considers using a magnetic mounting system. This system utilizes powerful magnets to securely hold your projector in place without drilling or permanently modifying your ceiling or wall.
You can easily adjust the height and angle of the projector as needed, and the system is designed to stay firmly in place, even when your projector is in motion.
The magnetic mounting system also allows you to easily remove your projector from the ceiling mount without any hassle or mess. It makes it an excellent option for those who move their projectors often or need to switch up the location of where they are mounted frequently. Plus, it is much more aesthetically pleasing than other mounting solutions.
They come with all the necessary hardware for installation and can be used with any projector compatible with ceiling mounts.
Number 6. Build Your Own DIY Mount
If you feel crafty and want to save money, you can also build your mount for your projector.
To build your DIY mount, start by finding or building a long pipe column with the same diameter as your projector's circumference. You may also need to attach support pieces on either side of the top of the pipe for additional stability.
Next, use a tile fitting system or adhesive strips to secure and suspend your mount from the ceiling tile. This will give you complete control over your projector's placement and how far below the ceiling it hangs.
Attach your projector to the mount. This simple process involves connecting the mounting screws included with your projector to the pre-drilled holes in the pipe column. Make sure that all of the connections are secure before plugging in and turning on your projector.
Adjust the projector's angle to get the perfect picture on your screen. You now have a projector ready for use in your custom projector mount.
(Check out our 11 Best Projector Under 300 Dollars – 2023 Updated!)
Frequently Asked Questions
Q: Can you mount a projector on a drop ceiling?
Absolutely! Mounting a projector on a drop ceiling is possible and a popular method to achieve the perfect home theater or presentation setup.
With the right mounting kit and a bit of patience, you can secure a projector to the ceiling grid and neatly conceal cables within the ceiling's structure. This guarantees an unobstructed, captivating viewing experience for everyone in the room.
And with a bit of careful planning, you can even attach the projector mount to a hidden, reinforced ceiling tile to optimize the weight distribution and avoid any potential damage.
Q: Can a ceiling hold a projector?
Absolutely! A ceiling can securely hold a projector, offering an ideal solution for optimizing your viewing experience without sacrificing valuable floor space.
To accomplish this, you will need a strong mounting bracket specifically designed for your projector model and a thorough inspection of your ceiling type to ensure proper installation.
If you choose the appropriate hardware and follow the manufacturer's mounting instructions, you can transform any entertainment space into a high-quality, immersive atmosphere that you and your loved ones will enjoy.
Bottom Line
There you have it, 6 methods for mounting a projector to a drop ceiling. From professional installs to DIY builds, there is sure to be one or two solutions that will work best for your needs and budget. The most important thing is to make sure that you measure the projector's throw distance and ensure a stable mounting surface.
Some say achieving an immersive movie-watching experience is impossible without a professional installation. We beg to differ; with the right know-how and a bit of effort, anyone can transform their home into a cinema. Get creative and experiment with these methods to find the perfect projector mounting solution. 
That's all we got for you today. We'll meet you with a new topic soon. Till Then, We Are Rank Projectors. Have a good day!
Thanks for reading!
You Can Also Check: